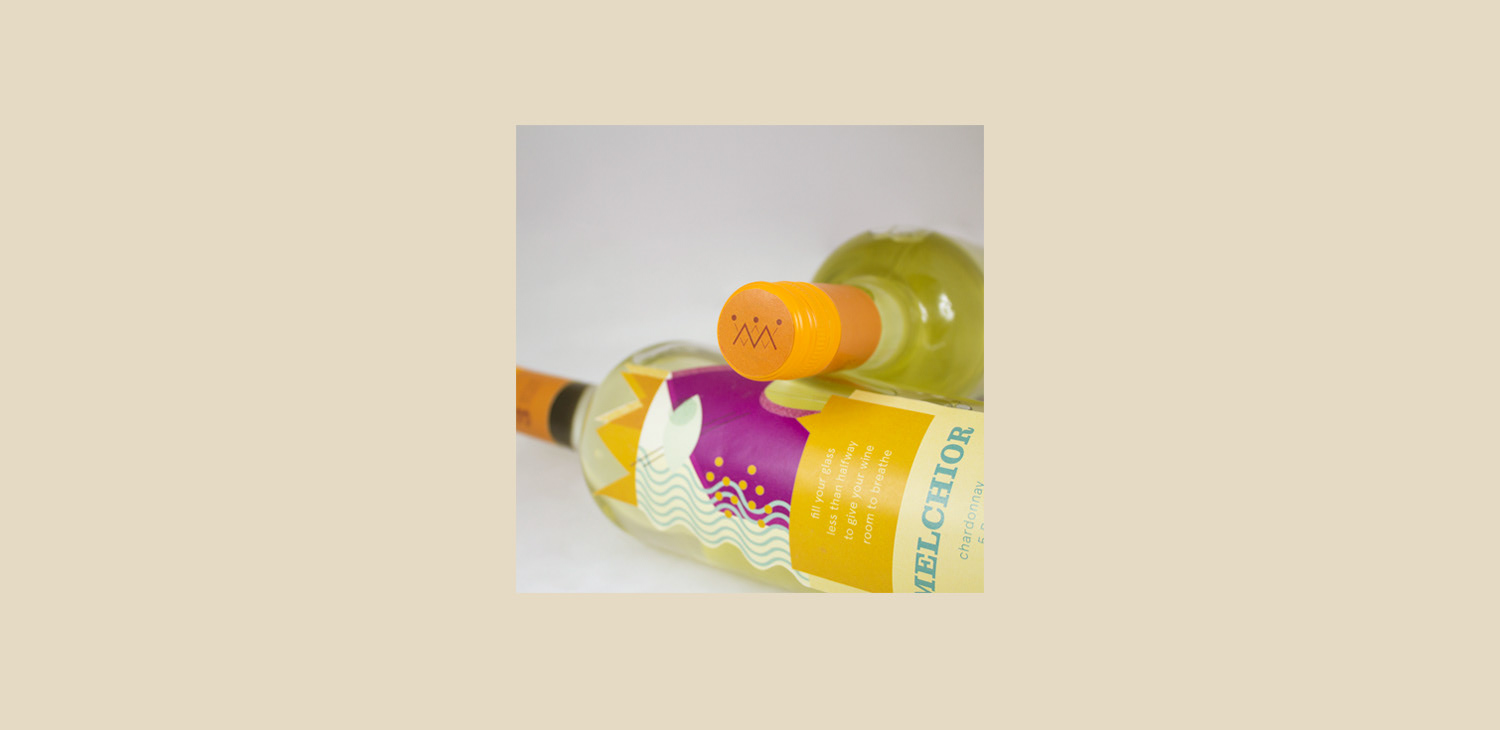 Our final Visual Communications project was to create packaging for a wine series. We were given a list of threes to choose from; I thought I'd challenge myself a little and went with one of the less common options: the three wise men, also known as the three kings.
The winery's logo is made of a W and an M, put together to create a crown, with dots representing both the crown's jewels and the wise men's heads. The winery's wordmark is on the bottle's necks.
I didn't want any religious connotations on the labels, so instead I played with the idea that the three kings were "wise men"—each king gives the consumer a piece of wine-related advice.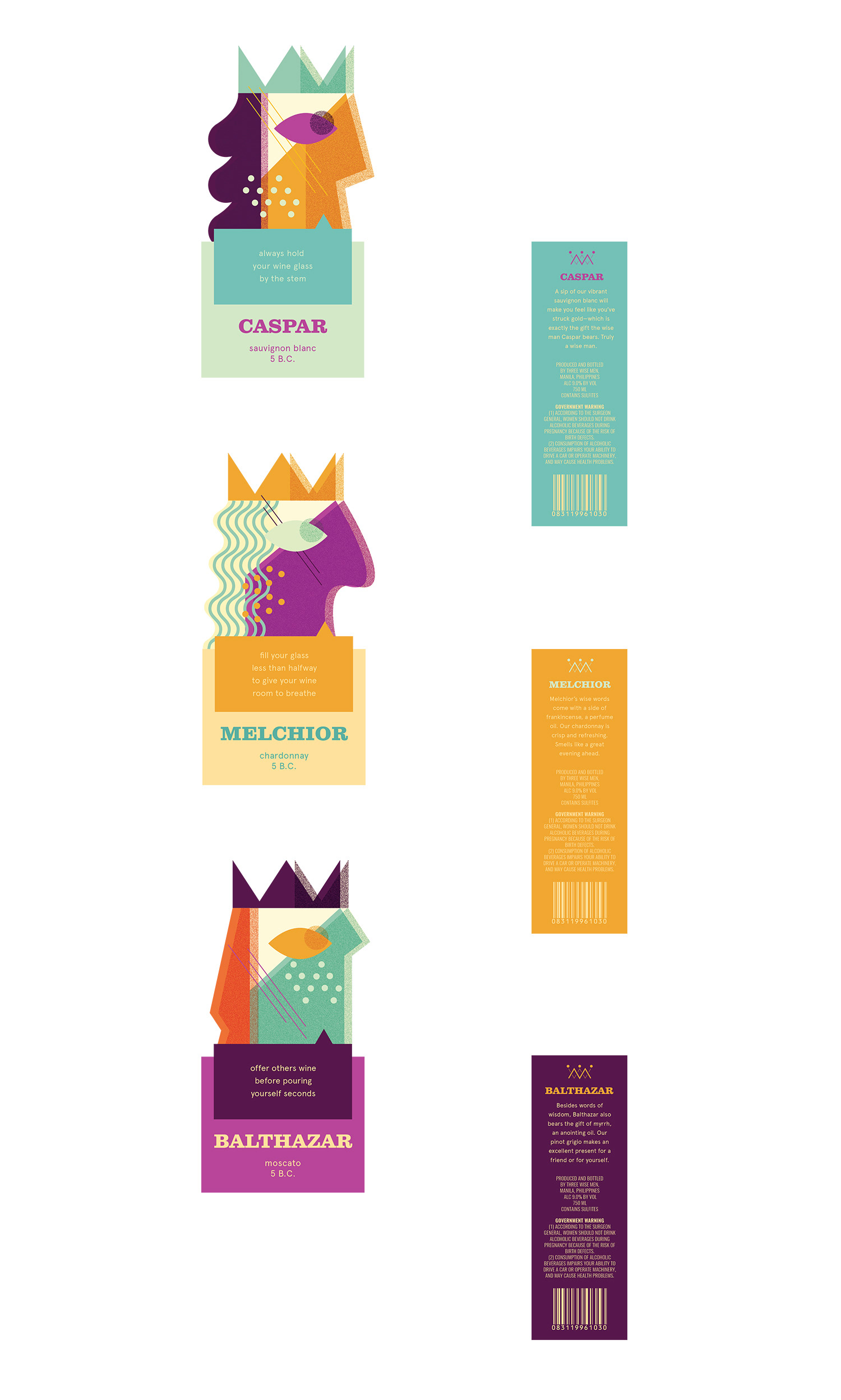 We also had to comp and photograph the actual finished product, which was another challenge in itself!