Sophie's World postmodern redesign
A postmodern redesign of the novel Sophie's World.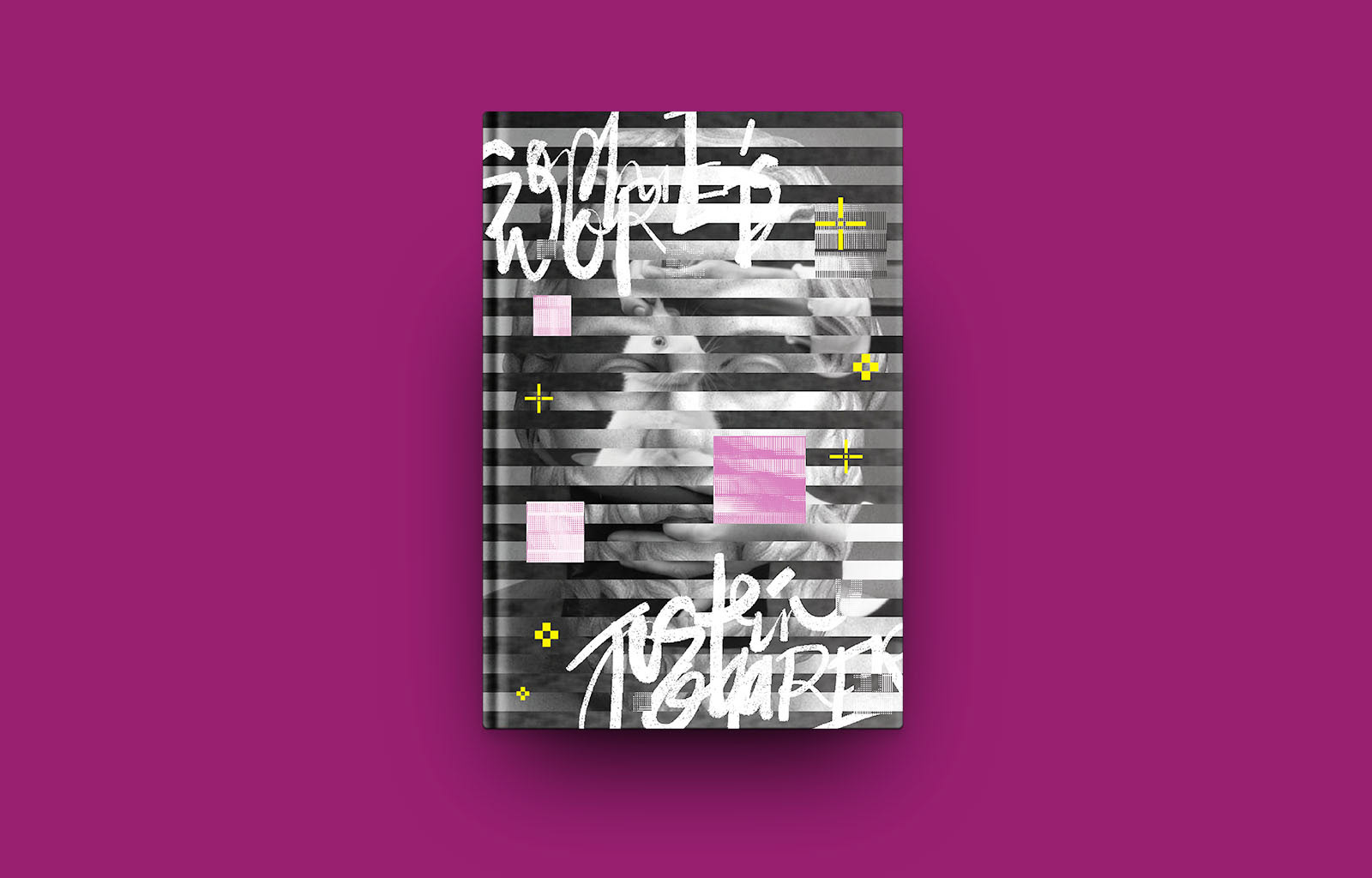 For our Basic Typography midterm, we were instructed to redesign two books in three ways: classic, modern, and postmodern. This is my postmodern interpretation of

Sophie's World

. I mixed imagery from the novel to create a playful, collage-like layout.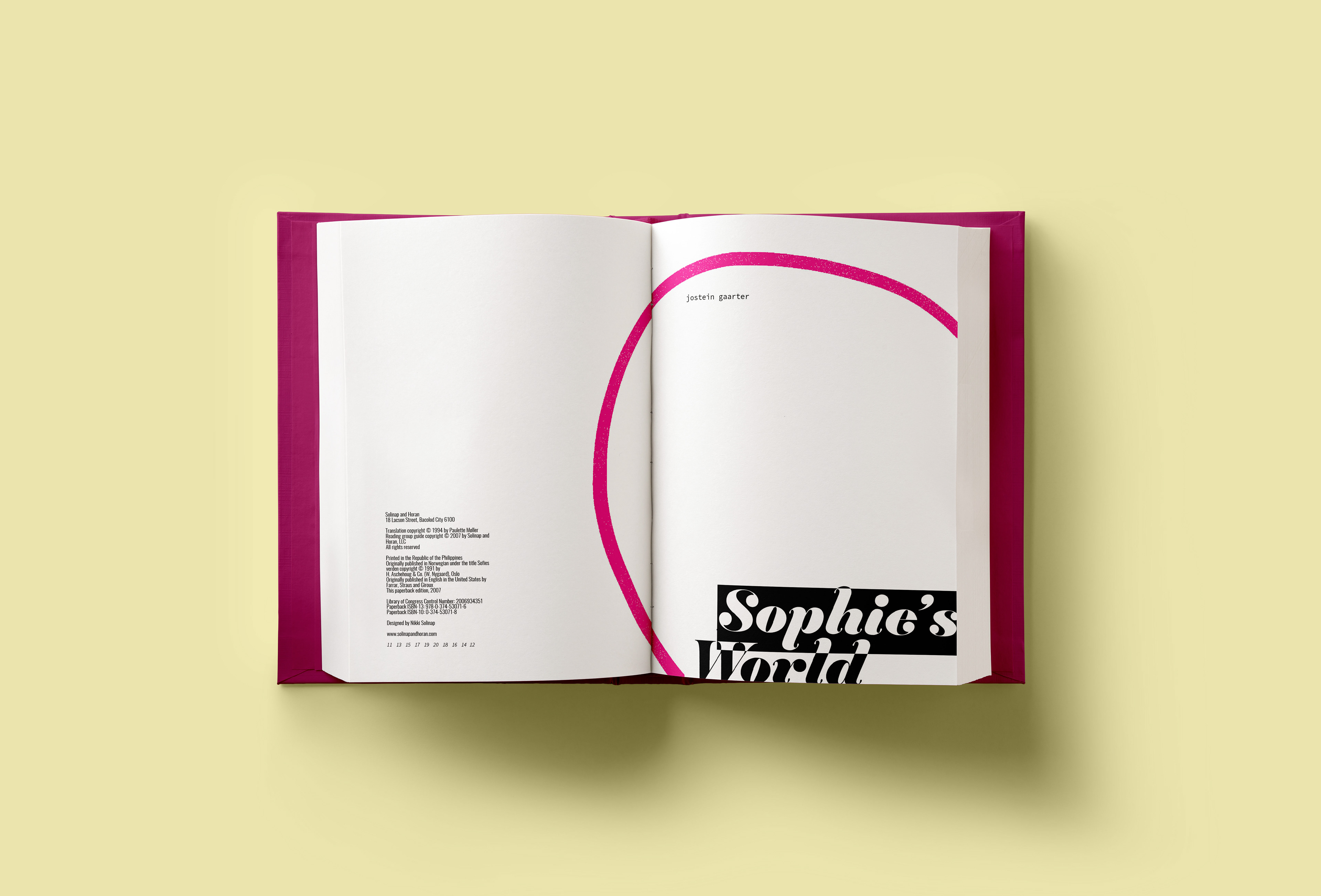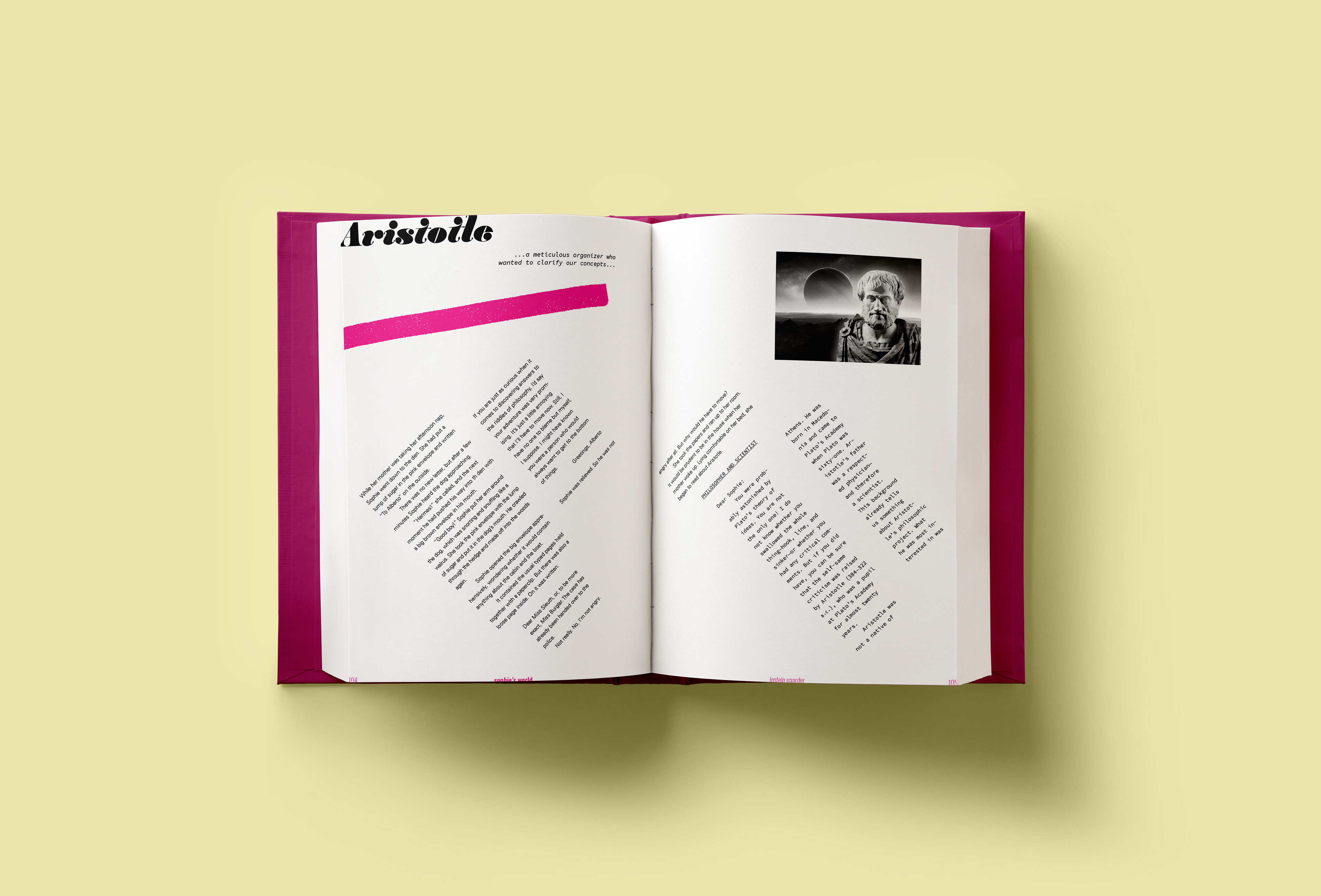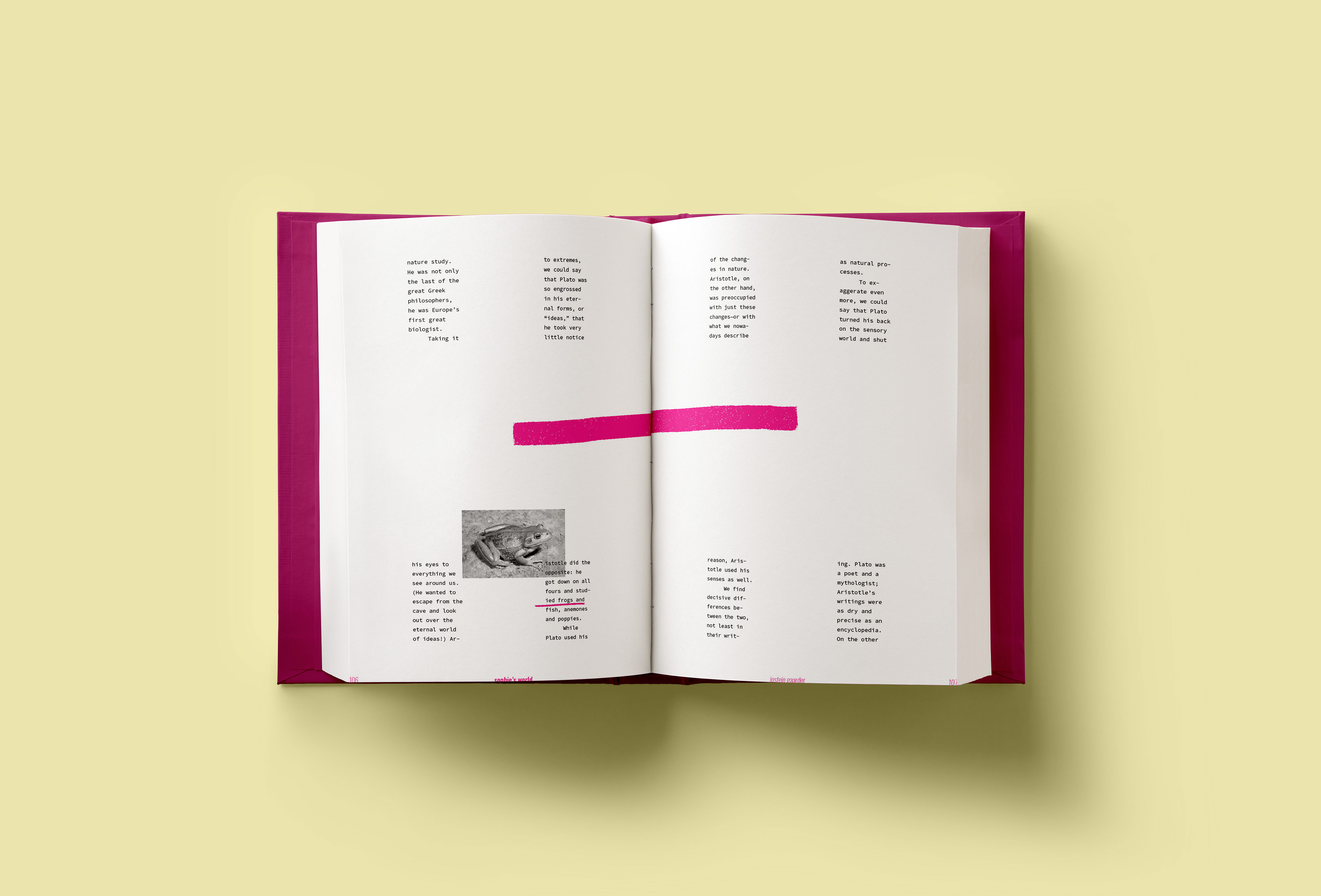 Check out my other projects