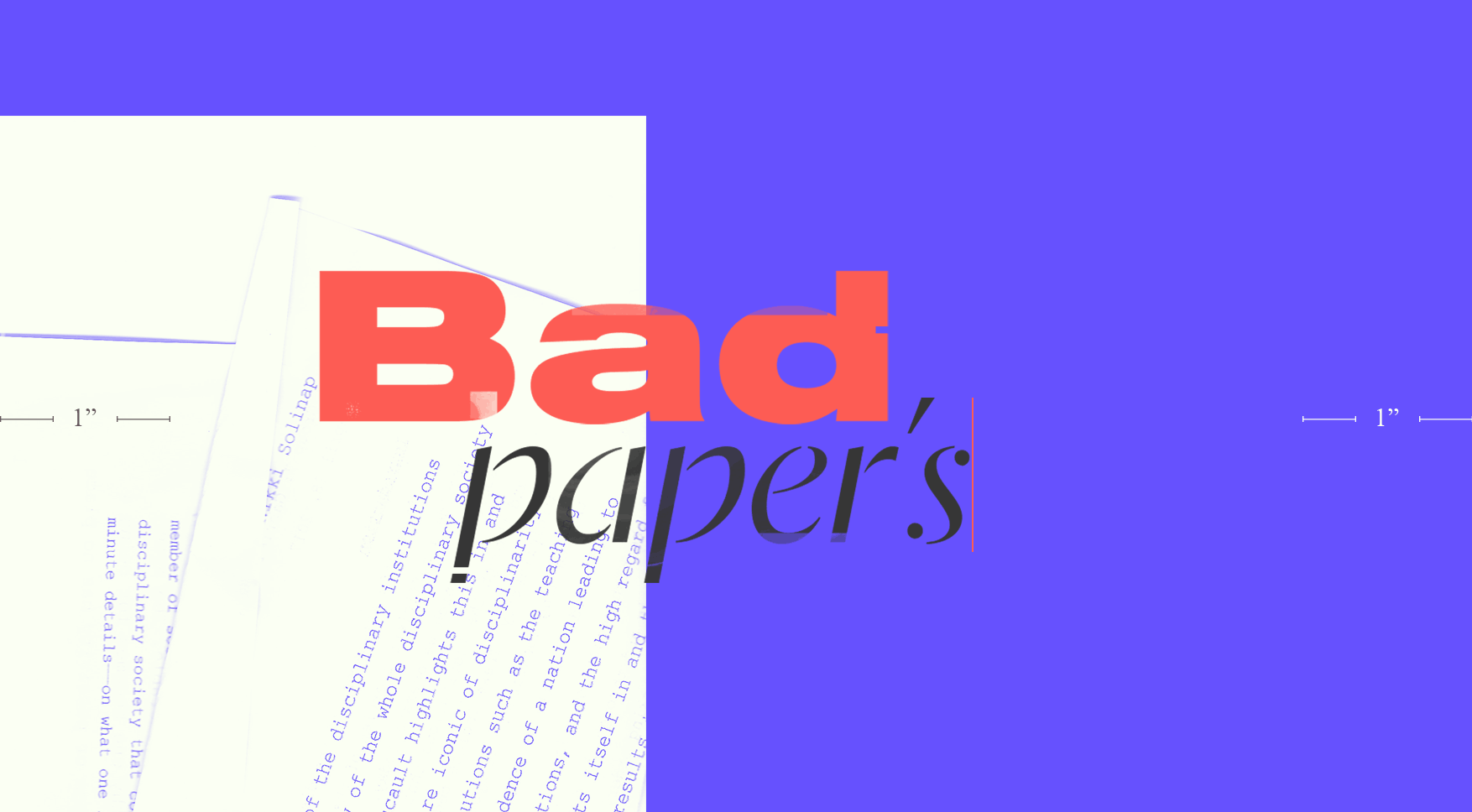 I've always had trouble thinking of passion projects, mostly because creating layouts requires copy to play with. Then one day it dawned on me: I had a whole folder in my hard drive full of college essays. 
This project was also partially inspired by my frustration at a professor who made us write 15-page papers set in Courier New, 12 points, double-spaced.
I wanted to  challenge myself so I didn't make these in InDesign like I usually would—I did these in Photoshop without any grids or guidelines. The use of Wingdings is a subtle nod to one of my favorite designers, David Carson.