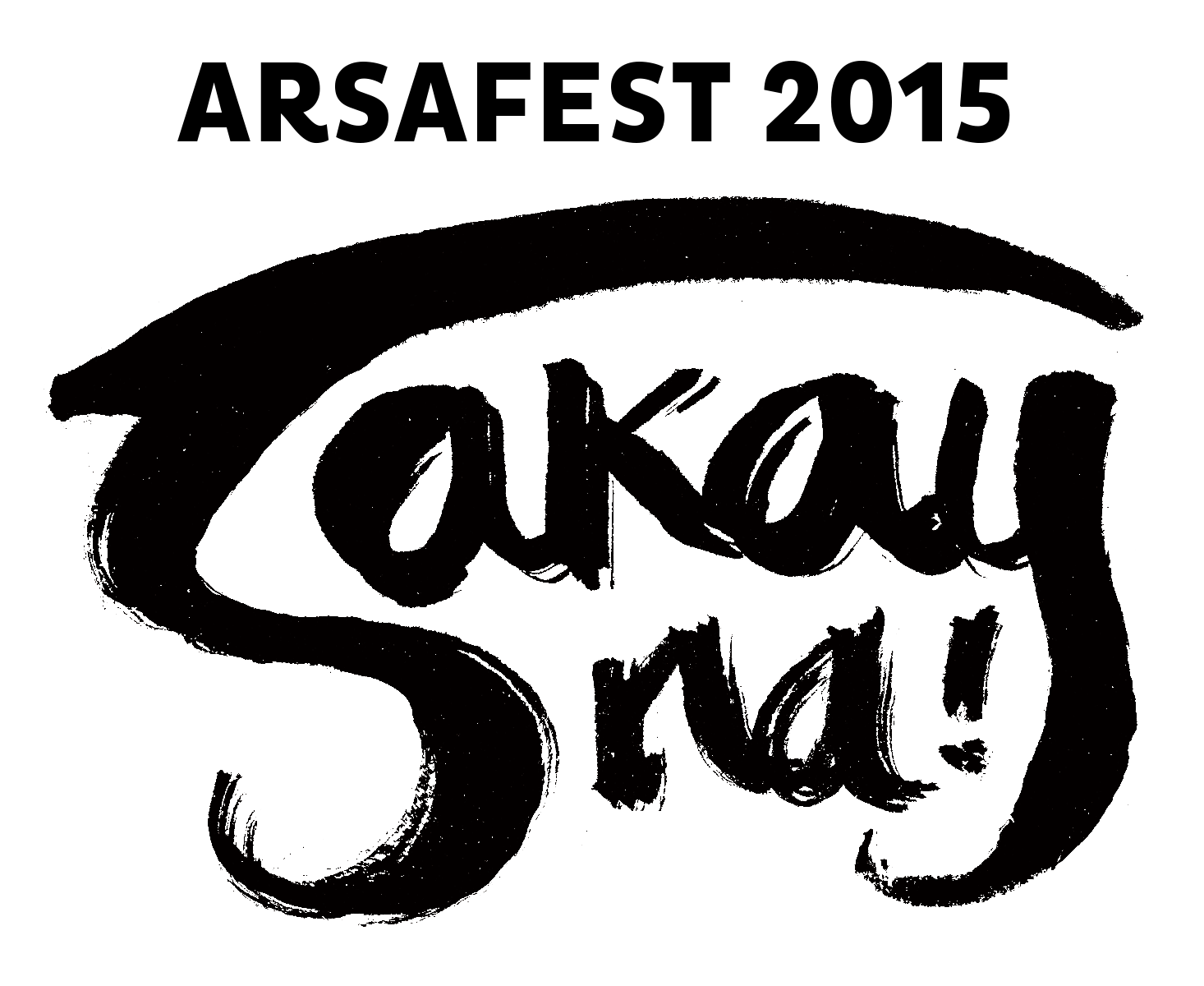 ARSAFEST is the flagship project of the Ateneo Resident Students Association. It's a week-long celebration of Filipino culture and dorm life. Activities include bazaars, performances, lechon, and a party—the only one that's held inside the campus—to end the week with a bang!
We wanted to subtly show that this was the fifth ARSAFEST and also incorporate the theme ("Sakay Na!" which roughly translates to "Let's Ride!") into the logo. The result is a number five-looking S and, if you look closely, jeepney-shaped lettering. (Tip: the tails of the S and Y are the wheels!)
We wanted our posters to stand out from the previous years', all of which were vector illustrations. The result is a rough, handdrawn style mixed with black-and-white photographs.