Nikki is a small girl with big ideas.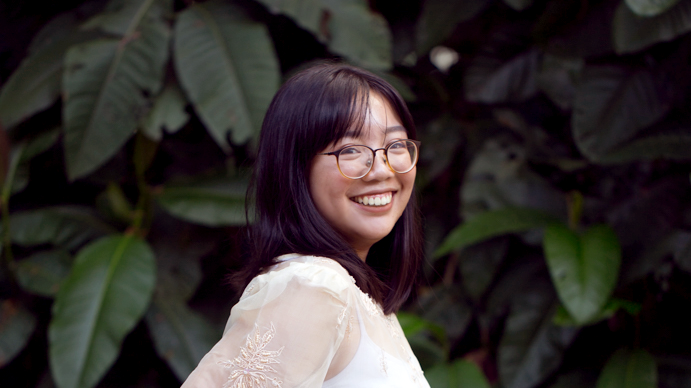 I'm a 21-year-old who wants to make the world simpler and more significant through design. A huge perfectionist and neat freak, I enjoy organizing information and experimenting with texture and type. While my specialties are editorial and print, I'm also into illustration, photography, and branding. When I'm not admiring a serif or reading about art history, I'm probably daydreaming about Korean boy bands, watching a make-up tutorial, or stuffing my face with Chinese food.
I graduated cum laude and program awardee with a BFA in Information Design from the Ateneo de Manila University in 2017. I am also a recipient of the Loyola Schools Awards for the Arts for the Visual Arts (Graphic Design) category, as well as a finalist for the Ateneo Socio-Civic Engagement for National Development Awards.